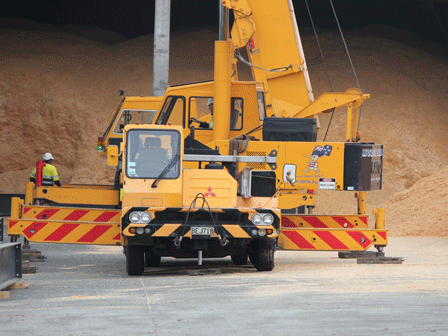 Murtagh Crane Hire has a range of all terrain truck mounted cranes to suit a variety of lifting jobs.  Specialising in steel erection, tilt panel erection, accident recovery, bore removal, tree removal, switch yard work, house and cottage lifting, and supply/cartage of containers, the team at Murtagh Crane Hire is prepared to provide crane and lifting solutions for any project.
Murtagh Crane Hire is proud to have serviced the Taupo district for over 20 years and to have worked with leading companies in the area on some amazing projects.   Murtagh Crane Hire is now looking to the future and has plans in place to provide the highest quality equipment, service and safety standards in the industry. 
This website provides details and specifications of the fleet, important health and safety information and a photo gallery of some of our projects.
With over 22,000 lifts to date accident free, you can be confident that safety is our top priority.  Murtagh Crane Hire has also been site inducted to all current major construction areas in progress in the region including switch yard inducted. 
Contact Wayne or Ryan anytime to discuss any lifting requirements you may have.
Email:   wayne@murtaghcranehire.co.nz
Mobile: 021 941 161
Murtagh Crane Hire recognises that it's contractors and their employees are our greatest asset. Murtagh Crane Hire Ltd is committed to providing and ensuring a safe and healthy workplace for all staff members, contractors, employees, customers and visitors.